Welcome...
P.F. Valente Associates Inc.
P.F. Valente Associates, Inc. was established in 1970 by founder and president, Philip F. Valente based on the principals of representing both our manufacturers and customers with honesty, integrity and professionalism.
From our original territory of the Philadelphia and South Jersey region P.F. Valente Associates has expanded in New Jersey, Metro New York, Eastern Pennsylvania, Westchester County NY, Long Island NY and Delaware.
The office is centrally located in Bridgeton NJ and staffed with an experienced customer service team.
Our professional sales group lives within their individual territory to provide dependable coverage and service.
Far beyond just a sales organization, we provide value by providing services such as: top level customers support, product training, display installation, contractor assistance, support of the Kitchen and Bath Dealers and specification at the project level including providing CEU classes.
TOTO: NEOREST NX1
In 1980, TOTO introduced WASHLET, the world's first luxury toilet seat with electronic bidet functionality. Today, millions of people across North America have shifted their daily ritual from wiping to washing with WASHLET. Far superior to the paper alternative, consumers now experience a new kind of clean that leaves them more refreshed and confident than they have ever felt after a bathroom break.
TOTO WASHLET bidet seats fit most standard North American toilets. Installing WASHLET is as easy as changing the toilet seat. Consumers may refresh their bathroom with WASHLET in less than an hour and immediately begin enjoying the cleanliness and comfort of personal cleansing with warm water.
Since its launch in 1980, TOTO has sold more than 50,000,000 WASHLET bidet seats worldwide, sparking a global revolution from wiping to washing.
more info
Aquno Select
The  flat spray  of the Aquno Select M81 is gentle on bruise-prone fruit and vegetables. But that's not all: The water washes small, delicate fruits efficiently when used with the hansgrohe  multi-function filter screen.  Individual micro-fine jets  make contact with the food at a shallow angle and rinse them in no time at all.
The smart position of the spray, which is positioned at the tap base, close to the basin helps the wide SatinFlow jet's optimized flow rate to conserve resources and minimize splashing.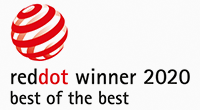 more info
Hydro System's Indulge
Indulge is a highly innovative bathing therapy that infuses your bathwater with a concentrated dose of oxygen, as millions of micro-sized, oxygen-rich molecules work overtime to cleanse, heal, and restore your skin. The Indulge system cleanses, hydrates, revitalizes and tightens your skin while stimulate the production of collagen, reduces fine lines and wrinkles, and imbues your skin with newfound moisturized elasticity.
more info